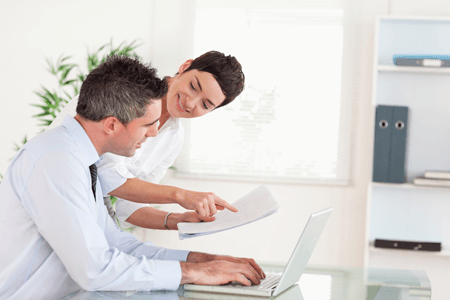 ABEL Data Backup and Recovery Solutions
Cyber attacks are threatening your dental healthcare data!
What's at risk?
The loss of your financial records, patient files, documents, schedules for dentists and hygienists, treatment plans, x-rays, practice scans and more! Once this data is gone you may not be able to replace it without a proper contingency plan.
Learn more about the dangers of Ransomware:
How can ABELDent help?
For your Peace of Mind, we offer Remote Data Backup and Disaster Recovery Virtual Server Services. This gives you an efficient, affordable way to put systems in place to help recover your valuable practice data in the event of a cyber attack, hardware failure, fire, flood or theft.
Remote Backup Service
Every dental office can benefit from our Remote Backup Service. You can be confident that your data will be automatically backed up on a regular schedule. Reliable backups are the first step in ensuring data availability and continuity. Keep your practice moving forward and let our service protect your valuable data.
Encrypts your data in transit and store your encrypted files securely off-site where they can be retrieved at any time.
Saves you the time, effort and responsibility of running daily backups.
Protects your practice against failed, lost or stolen backups.
Saves the cost of back up media and/or other external backup or verification services.
Disaster Recovery Virtual Server Service
In the event of a disaster that makes your local server unavailable, ABEL is ready to support your operations with a server in the cloud. In combination with our Remote Data Backup Service, our Virtual Server Service can get you up and running usually within an hour of declaring a disaster. If you need time to purchase and set up new equipment in your office due to damage or loss, we can make a local server available for your use.
How To Order
To order, download and print this form: ABEL Data Backup and Recovery Services Order Form
Submit your order by fax to our sales department at 866-337-5558. For your security, we advise you to call 1-800-267-ABEL (2235) Ext. 1 to provide your credit card number.